How to pass your MOT
Did you know that more than a third of cars fail their MOT first time?*
The annual MOT test covers a number of your car's key components, and every car over three years old must pass it to comply with UK law.
Before you book your test, however, there are a few checks you can carry out at home to maximise your chance of passing first time.
Lights

One in five cars fail the MOT test due to faulty lights and signalling issues.* Headlights, side lights, brake lights, indicators and registration plate bulbs all need to work in order to pass. Turn them on and walk around your car, or use a reflective surface like a garage door to check. If a bulb is out, get it changed before your MOT.
Brakes

Some of the most common causes of MOT failure relate to the condition and performance of brakes. You'll be unable to assess yours without the correct equipment, but you can check that your brake fluid is between the 'min' and 'max' markers on the fluid reservoir. If you're unsure book a Free Brake Check.
Registration plate

A damaged or dirty registration plate can result in a fine of £1000 and a failed MOT, so ensure yours is clean, clearly visible and securely fastened to your vehicle at all times.
Suspension

Your suspension does much more than absorb the lumps and bumps found in road surfaces – it allows you to accelerate, brake and corner safely. That's why it's classed as a critical component of your car, and must be in good condition to pass the MOT. Suspension is difficult to test at home, but there are a few things you can watch out for. Diagnose common suspension problems. If you are still unsure, book in at your local garage for a Free Suspension Check.
Tyres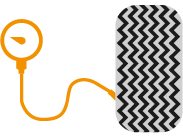 Tyres account for 10% of all MOT failures*. Don't get caught out – your tyres need a minimum tread of 1.6mm (the current legal limit) and be free from lumps and cuts in the side walls. Put your mind at ease before your test and book a Free Tyre Check with Halfords Autocentres. Order your tyres here.
Body

The outer surfaces of your car should be free from cracks, dents, sharp edges and corrosion, and be clean enough for the testers to inspect it fully. Regrettably, we don't carry out body repair at Halfords Autocentres, so we recommend you seek out a reputable body shop to do this for you, prior to your test.
The MOT tester will check that all doors and locks work, including the boot and fuel cap. For a smooth test, make sure you hand over all of the necessary keys our testers need to access the vehicle.
Mirrors

The internal rear view mirror and wing mirrors must be visible from the driver's seat and securely in place. Give them a clean, and make sure that they're fixed and angled correctly.
Windscreen, wipers and washers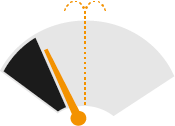 Your windscreen will be checked for significant chips and cracks, and that the driver's view of the road is clear. Make sure you remove any potential obstructions such as sat navs in the window or dangling air fresheners. If your wipers smear or squeak, change them before your test. Washer fluid should also be topped up.